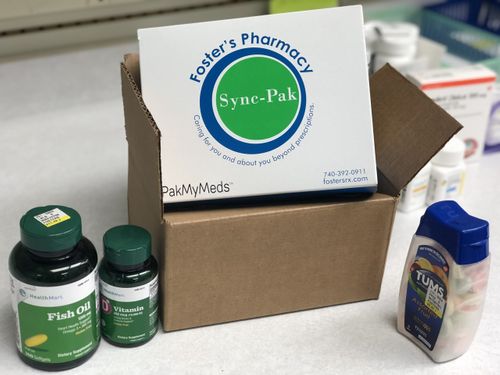 An estimated 50 percent or more of medications for chronic conditions, such as high cholesterol and diabetes, are not taken as prescribed.
Why is patient adherence important?
Taking your medicine as prescribed or medication adherence is important for controlling chronic conditions, treating temporary conditions, and overall long-term health and well-being. A personal connection with your pharmacist is an important part of medication adherence.
Medication non-adherence can lead to worsening health conditions, hospitalizations and death. Whatever the reason is for medication non-adherence, we have a solution for you. Ask one of our team members how we can help you today, or click here to learn about our Sync-Pak solution.